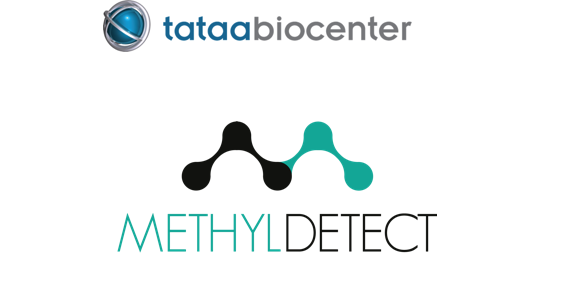 Göteborg, Sweden, and Aalborg, Denmark 03-07-2019
TATAA Biocenter to distribute MethylDetect's DNA methylation assays
TATAA Biocenter inks distribution agreement with MethylDetect to provide their DNA methylation assays in Scandinavia, Czech and Slovak Republics. "As Scandinavia's leading distributor of molecular analyses products, we are constantly expanding our offerings with novel solutions, new innovations and important improvement.
After thorough analysis of the DNA methylation field we have found MethylDetect's solution to best suit the needs of our customers.", says Mikael Kubista, founder and CEO of TATAA Biocenter. "MethylDetect's DNA methylation assays are based on Methylation Sensitive High Resolution Melting technology and offer unprecedented specificity and sensitivity, while being attractively priced." Off-the-shelf assays are available for hundreds of popular targets and customized assays are designed routinely for new targets.
MethylDetect's assays will also be used in TATAA Biocenter's accredited molecular analyses services and in TATAA's popular hand-on training courses.
MethylDetect is looking forward to partner up with TATAA Biocenter which has become an excellence hub for the nucleic acid analysessays Tomasz K Wojdacz the CEO of MethylDetect ApS.
I am particular pleased that our products measure up to TATAA Biocenter's high standards and we are looking forward to the collaboration.
About TATAA Biocenter
TATAA Biocenter is world's largest organizer of hands-on training in quantitative real-time PCR and Next Generation Sequencing and Europe's leading provider of nucleic acid analysis services. TATAA Biocenter offers a seamless workflow for high quality analyses of nucleic acids from experimental design, sample preparation, quality control, and data analysis, meeting the specific requirements for compliance with ISO17025 standard.
TATAA is particularly known for its focus on quality, being member of the consortia SPIDIA (www.spidia.eu) and CANCER-ID (www.cancer-id.eu), developing guidelines and standard operating procedures for the diagnostic and pharmaceutical industries, and having co-authored the MIQE guidelines teaching researchers how to report real-time PCR data.
Founded in 2001, TATAA Biocenter has laboratories in Gothenburg, Sweden, and in Prague, Czech Republic.
In 2013 TATAA Biocenter was presented the Frost & Sullivan Award for Customer Value Leadership as Best-in-Class Services for Analyzing Genetic Materialand in 2019 TATAA Biocenter was named "Best Nucleic Acid Analysis Service Provider – Europe" by Global Health & Pharma.
About TATAA Biocenter's hands-on training courses on DNA methylation: www.tataa.com/courses/
About MethylDetect ApS
MethylDetect's ApS is a Danish company founded in 2017.
The company develops and supplys assays for researchers to study the biology and significance of gene methylation changes in disease pathology.
Our assays are based on the Methylation Sensitive High Resolution Melting technology and are easy to use on a standard laboratory PCR thermal cycler.
MethylDetect ApS ambition is to transfer our technology to routine use in the in-vitro diagnostic testing of methylation biomarkers.
Product inquiry
Send us your inquiry to Assay Specific Control System and we will answer as soon as possible.