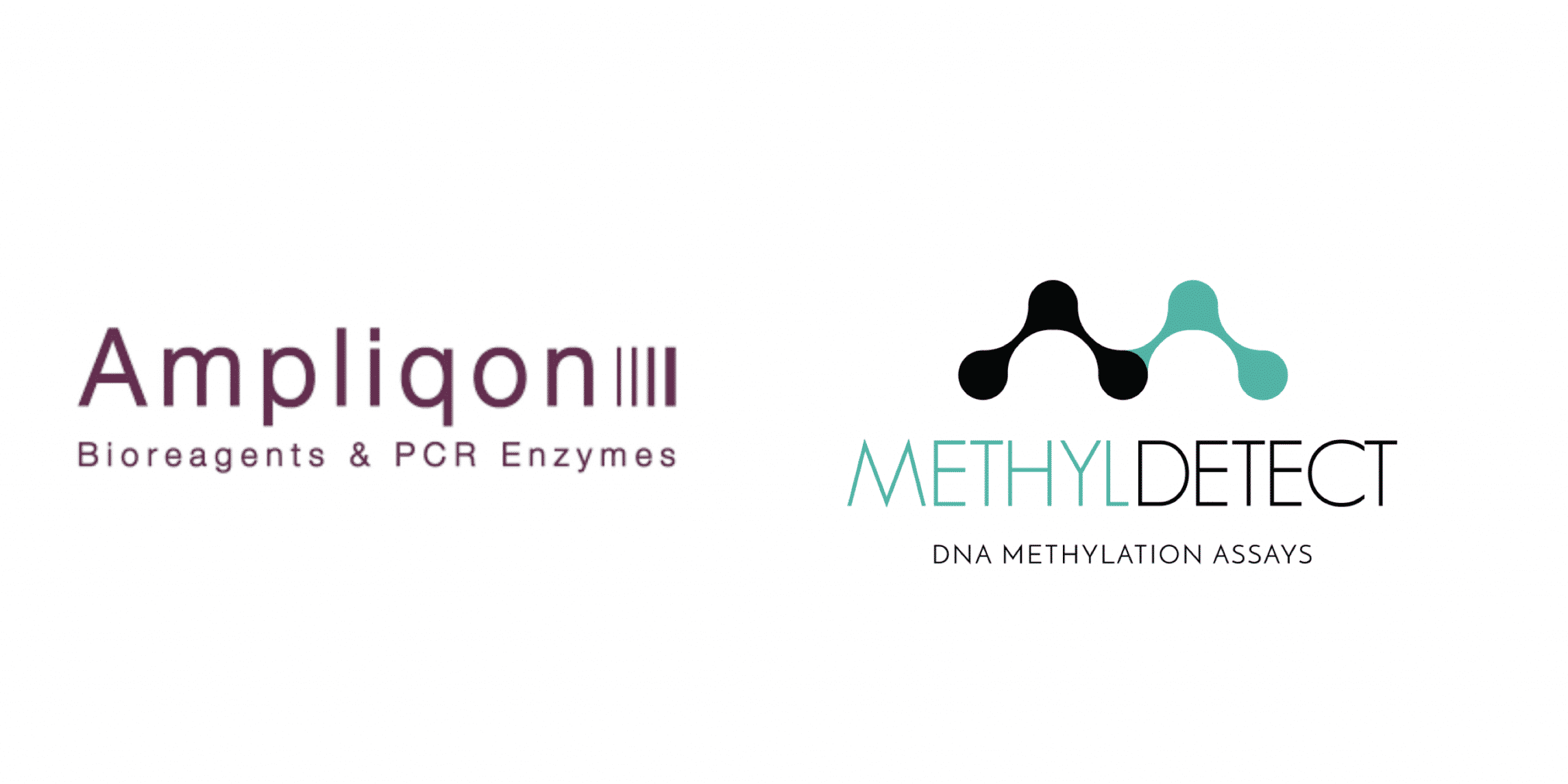 5thof February 2019
Aarhus-Odense, Denmark
MethylDetect ApS, an Aarhus based company established in 2017, to commercialize their proprietary methylation biomarker detection technology invented at Aarhus University. Compared to other available assays the technology is specific, sensitive, rapid, cost effective and run on standard PCR equipment.
Ampliqon A/S is a well-established biotech company located in Odense.  Ampliqon manufactures a wide range of PCR enzymes and laboratory reagents. The PCR enzyme collection covers all DNA amplification set-ups used in DNA laboratories worldwide. With specialised knowledge of both enzyme purification and DNA amplification Ampliqon provides their customers with reliable, innovative and high quality products.
"MethylDetect will initially collaborate with Ampliqon to develop a portfolio of sample-to-answer products dedicated to research customers. Simultaneously, we will be working towards development and launch of in-vitrodiagnostic tests in the future," says CEO and co-finder of MethylDetect Tomasz K Wojdacz PhD.
"Ampliqon looks forward to the collaboration with MethylDetect. Our experience with manufacturing and innovating PCR technologies for research customers is ideal for the future development of new in-vitrodiagnostic test," says CEO at Ampliqon Helle Thestrup PhD.